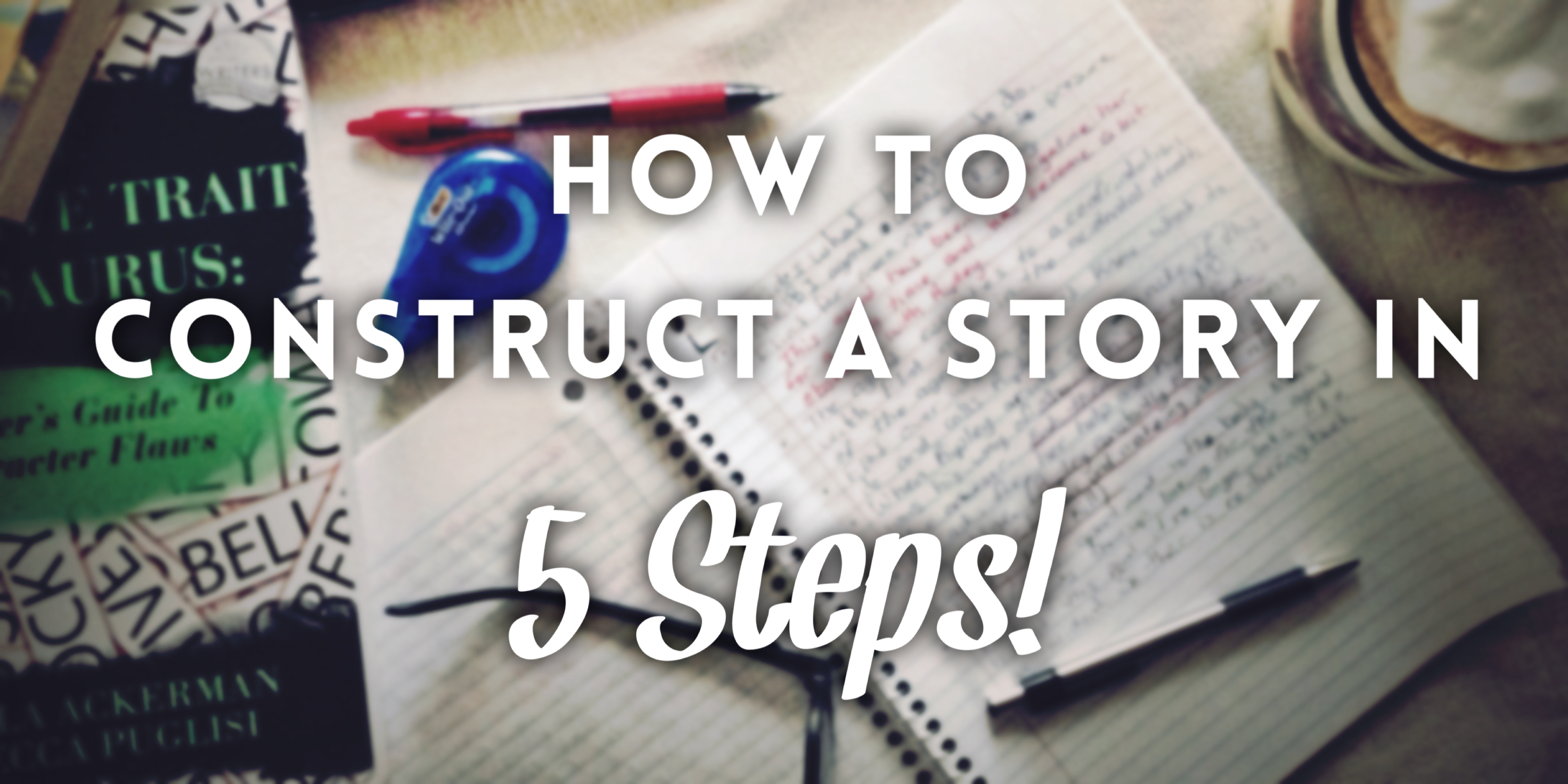 How to Construct a Story in 5 Step.
With NaNoWriMo on the horizon I thought now would be a great time to talk about how I come up with a Novel Idea. Get it. ;)  If you were wanting to participate in NaNoWriMo or simply wanting to start writing fiction in general but don't know where to start I hope this helps! With the disclaimer that what works for me may not work for you. Feel free to take away what you like from my methods.
Step 1: Story Concept.
It always starts here for me. It usually comes to me randomly when I'm driving somewhere or while I'm in the shower. You know, doing mindless stuff, like when I'm at work.  It's the question that drives us. "What if?"  For example: What if your planet was destroyed? What if you found out you were royalty? What if you lost something so valuable you would do anything to get it back?  
From here I start answering the question and other questions that it incites.  Almost like reverse engineering a story. What if your planet was destroyed? Well that tells me you must not have been on that planet. Why weren't you on the plant? (Maybe you're an astronaut or you were vacationing on Neptune.) How were you not on the planet? (Mission to repair spacey type telescope or Space cruise liner.) Who destroyed the planet? (Natural disaster or pissed alien race.) Why was the planet destroyed? (Maybe those aliens were having a really bad week.) How will you now survive?
Keep the Q and A going. Keep what you like and toss what you don't. Eventually a story concept will emerge and even a very, very rough outline.
Step 2: Characters.
Sometimes my concept and my characters come to me at the same time, sometimes they don't. After you have your concept you can ask yourself; what kind of person would be in this situation?  How do they handle the situation? Are they funny? Are they serious?
There are hundreds of Character building lists on line. So I'm not going to get too crazy in depth with this section. Basically I flesh out my main Character then ask; who is their support system? Family? Best friend? Significant other? Then I have my secondary characters.  
Then time for what might be the most fun part. Who is making my hero's life harder? My protagonist! Everyone loves a good bad guy these days.
Step 3: Building a Strong Outline.
So the world of writers boils down to two types of writers. Planners and Pantsers. I'm, (if you couldn't already tell) a planner. Pantsers like to make it up as they go. Don't get me wrong making it up as you go can be freeing but… every time I have tried this it's like looking up to find out you're in the middle of a field miles from anything. Where's my plot? It's just not for me. So planner that I am, I start working an outline.
The setup: In which I do just that, introduce my character, tell ya a bit about their life. Right before a change it all.
The Trigger: Which is the event that sets the story in motion. (Boom your planet gets destroyed!)
The Midpoint: Now you throw rocks at your character. (Plot point rocks that is) Conflict, conflict, conflict!
Rising acting: Time to start solving some of your small problems and giving your character much bigger ones. All leading up to…..
The Climax: When your story reaches its crescendo. It all gets as bad as it can get and then you figure out how to fix it.
The Resolution: Where this all ends up after the conflict is over.
That's all crazy overly simplified but that's how I start simple. From these simple points we can build them into a lot-o-plot!
Step 4: Conflict!
After my outline I have to work out what the conflicts will be. I generally like things to be easy so I have to push myself to make life harder for my Characters. Sure the overall conflict of my story is there, but I have to work to figure out what rocks I will throw at my hero.
Step 5: Resolution.
The resolution, as I previously mentioned, is where everything ends up when the conflict is over. I'm going to so real and tell you this is my weakness. It's always the hardest part for me. Nothing like having a story with no idea how you want to end. I usually come up with 3-7 options and stare at them for un undetermined amount of time.
So my advice to you and myself is this. Come up with lots of options. Stare at them for an undetermined amount of time. Then start the process of elimination. Cut the ones you know you don't like. Cut anything that's overly cliché. Till you're left with only the top contenders. If you still don't know, this is the time having a writer friend can really come in handy. They really don't have to be a writer but having someone to bounce ideas off of can help you in your decision making process. Who knows, something they say might even inspire you to have a totally different ending than you thought. I'm, of course, not saying take someone else's idea. I'm just saying you don't have to be alone.
And remember if at the end of your story you blame aliens in a story that had nothing to do with aliens till that point or you end it with a variation of "and then they woke up." expect your readers to find you and punch you in the throat.
After those 5 Steps it's all about putting in the work. Choosing to work on your story and write instead of watching Netflix or browsing Pinterest. Honestly this is really and truly the hardest part. Coming up with the ideas can but so exciting and invigorating that when the time to write comes it's a snooze fest. Writing is a rollercoaster. The downs come very suddenly and the ups can be a long arduous climb. But at the end you have an amazing experience to look back on and hopefully a first draft.