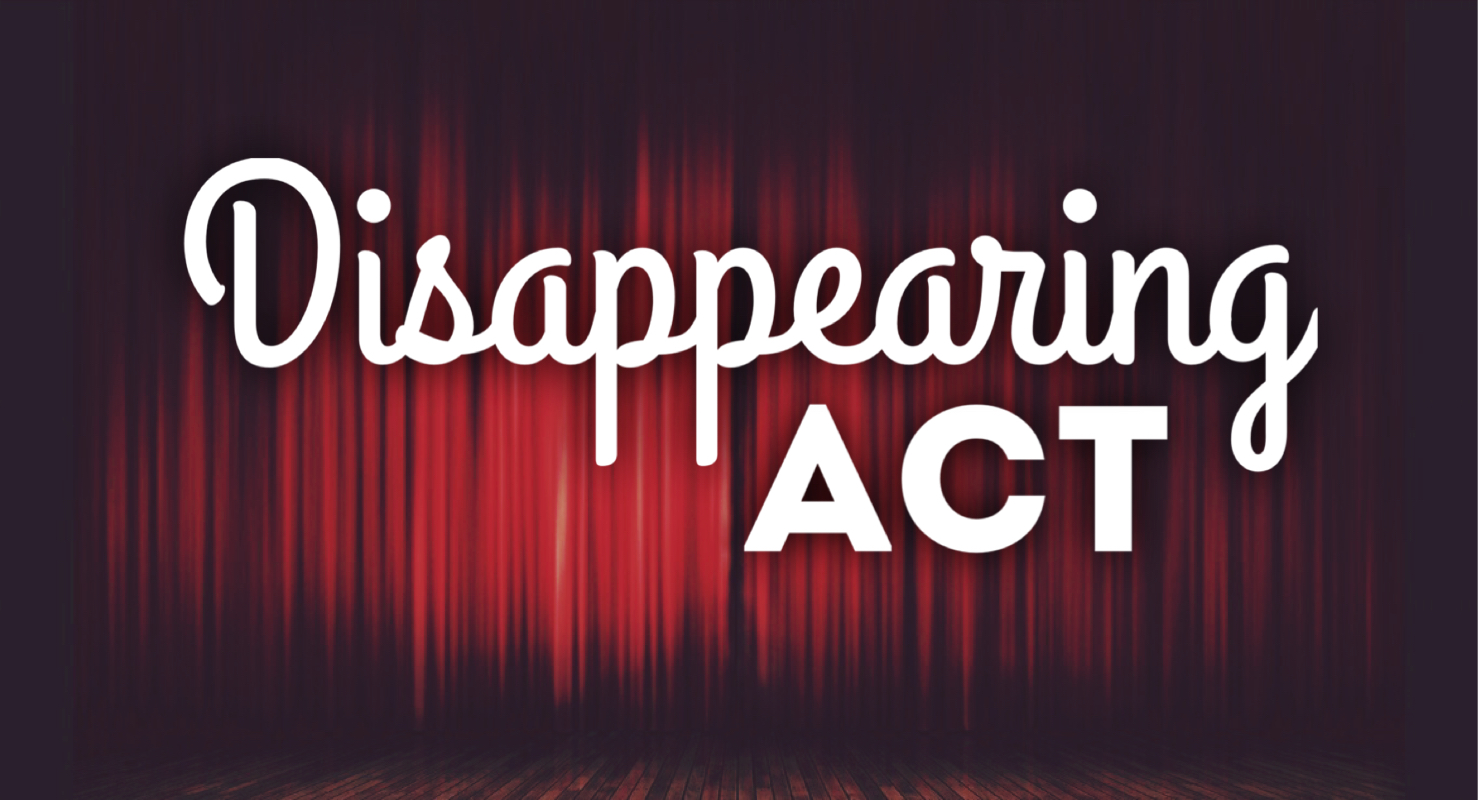 By Jamie Burns
          "Close your eyes." she whispered into his ear softly. She stood behind him with her hands gently placed on his shoulders.
           Standing as still as a statue he did as instructed. His heart beat fast against his chest, racing at a pace he didn't think possible.
           "Just relax." She said as she started pacing in a circle around him. "Deep breaths, let your mind clear, let all that is within it dissolve. All that exists right now is you and the sound of my voice."
           He relaxed his shoulders and took a long deep breath, then another. With every breath that grew deeper his heartbeat slowed. He soon forgot his discomfort. In a room so large and grand he heard nothing. Nothing but the sound of her voice and the step of her boot on the floor as she paced him.
          "Leave nothing in your mind, let every thought sink down to the souls of your shoes." The circle she had been walking around him was getting smaller and he could feel the hem of her dress brush past him.
          Another deep breath in and just like he forgot his discomfort, he forgot what he had done with his day before that moment. The Magician circled him now so close he could smell the scent of her hair as she passed in front of him. Her voice, her scent and the steps of her boots was all that existed to him. With every breath and every step of those boots he forgot.
          Step. The color of the suit he was wearing.
          Step. The things that upset him.
          Step. Who he had come there with.
          Step. Where he worked.
          Step. The crowd of people watching him.
          Step. And eventually his own name.
          The audience waited in anticipation. Unsure what would happen next. The show so far had been a stupendous spectacle of illusions and trickery. The beautiful Magician had a gift for performing. Her act was done so flawlessly that even the most skeptical of her audience could not explain how she performed some of her tricks.  Now with the stage cleared of any prop or device none of the onlookers knew what to expect. The thick dark red curtain hung along the back of the stage and all there was to see was the man, eyes closed, body slightly swaying and the Magician. This trick felt different from the others and the audience wasn't sure they liked it yet.
           The Magician stopped and faced the man on stage, just a small step from him. The scent of her hair filled his head, a rich creamy scent of black currant. He tried to push the thought of it away like everything else.  Keeping his mind clear as he had been told to, but passively wondering what his name was again. His head tried to tell him he should be more worried about a thing like that. At the moment he couldn't manage to care. He was too relaxed and the Magician's voice was too soft, her smell too intoxicating.
           "You have nothing to fear. Let everything in you sink down. Let it settle as far from your mind as possible." Her dulcet tone told him.  He already felt heavy but now his feet felt weighted to the floor. The Magician spoke again but this time it sounded muffled and far away.
           The Magician had turned back toward the audience.
          "As you can see our handsome volunteer is now in a deep state of relaxation."
          "Hypnotized."  A young woman called out from the front row.
          "No, not hypnotized. Not technically. He had done most of it by himself. I mostly just guided him in the right direction." The Magician gave a sly smile and turned back to the man.
          He had been waiting, swaying in fields of black currant, listening to the low distant hum of indiscernible words she spoke. Then the sweet voice was once again clear.
          "Henry." She said.
          The name that had been missing from him was given back. His own name filled his head and made him slightly less comfortable than he had been the second before. But it settled in him and he once again accepted it. As if she had been waiting on this process the moment Henry was Henry again she spoke.
          "Henry."
         "Yes?" He replied, his own voice sounding harsh and raspy compared to the silkiness of the Magician's.
         "Do you feel relaxed?" She asked.
         "More than I thought possible." He said with a smile spreading across his face.
         "Good, is your mind clear?"
         "Yes." He lied. For his mind was still full of her scent and the sound of her voice saying his name.
         "Good." She said again and turned away.
          Facing the audience, the Magician pulled a handkerchief from a pocket specially sewn into the folds of her dress. She held the white handkerchief over her head and waved it back and forth in a long wide arch. As it reached each far side of the arch it doubled in size. Until it was as long as a bed sheet. She swirled it in the air effortlessly as if it had no weight at all. She spun back away from the audience.
          Grasping the edge of the cloth and holding it up between herself and Henry. Making it so only herself and the cloth where visible to the audience. She held it high over her own head and took a deep breath.
         "Henry, relax for me and please take a deep breath." She said, and then shut her own eyes. She listened to his intake of breath and once the exhale came she too exhaled.
She released the cloth from her grasp and it fluttered to the floor.
           There was silence in the theater. The Magician still had her eyes closed and she grimaced. This was usually the time when the applause would fill the air but no sound came. She opened her eyes and to her own shock there he was. Still standing there was Henry.
           His eyes still shut and a small happiness settled on the corners of his mouth. What had she done wrong? This had never happened during a live performance before. Now she would have to turn around and come up with something to say to her audience. The Magician looked at Henry feeling perplexed. She turned to the audience and was meet with a second shock.
           Where was the audience? The theater she and Henry now stood in was empty, completely devoid of another soul. The candles were still lit and the curtains had not drawn. All was just as it was before only without the people. Was it even possible? She wondered as she examined the desolate theater.
           "Henry?"
          "Yes?" He answered swaying slightly.
          "Who are you?" She asked in a gentle way.
          His swaying stopped and the smile faded a bit. "I'm not sure at the moment."
          "Open your eyes."
          When he did his relaxation slowly started to ebb away. But the sight of the empty theater didn't shock him the way the Magician expected it too. He looked at her and a long silence passed between them before she said.
           "Your mind wasn't as clear as you said. Was it?"
           "Not exactly." Henry said and he felt his face flush with heat.
           The Magician took a last look around from ceiling to floor and wondered at the feat that had just occurred.
           "Well Henry, you're incredibly powerful and wonderfully intriguing. But we need to fix this now."
           "We? Didn't you do this?" He asked
           "It's difficult to explain, but let's just say I draw from my subject's mind and power. Whatever was in your mind when this happened holds an unprecedented amount of power." She explained, and Henry's blush grew deeper. The Magician didn't notice.
           "So how do we fix it?" Henry asked.
           "Um, it should be fairly simple. Just do that same thing in reverse." She looked at him and saw the confusion. "You know what, don't worry. You just do the same thing as before."
            "Are you sure?" He asked, nervous it wouldn't work or more importantly nervous she would somehow read his mind.  
             "I'm sure. Stand on the spot and close your eyes."
            Henry did, and the Magician guided him back to the empty space that she had hoped for. Just like before that place for Henry became a field of black currant filled with the voice of a goddess. Together they took a deep breath and the Magician dropped the cloth again. Nothing.
           Twice more they tried and twice more nothing. It became harder and harder for Henry to relax. The fourth time came and before they took their last deep breath Henry asked. "What's your name?"
           The Magician paused, she was most often known simply as The Magician. She had performed under many different pseudonyms and briefly thought of telling him one of them. Something within her said no. So she told the truth, which was a rarity for her.
           "Abigail." It came out in a whisper.
           The name floated over the fields in his mind, her scent became stronger and enveloped him. Together they took a deep breath and once again Abigail released the cloth that fluttered to the floor.
           The audience erupted in applause and whistles. They stood to their feet and the roar filled the theater. The Magician stepped aside to stand next to Henry. He looked at her and gave a smile. She motioned for him to bow and he did. He in turn gestured to her and she gave a curtsy. The applause getting louder as she did.  Henry made his way off the stage and back to his seat.
            The Magician picked up the cloth and with a few short flicks of her wrist it was back to the size of a handkerchief, and she stuffed it in her pocket. The rest of the show went smoothly and the audience gave her another standing ovation at the end.
           During her career, that performance was one of the most talked about, becoming known as her best. There was never a mention of the disappearing audience only her magnificent showmanship and the feeling of electricity or magic that was in the air. For the Magician she remembered it as the only night she was ever unable to make a man disappear.
Copyright 2016 JAMIE BURNS ALL RIGHTS RESERVED